Student Affairs
MAE ACE
---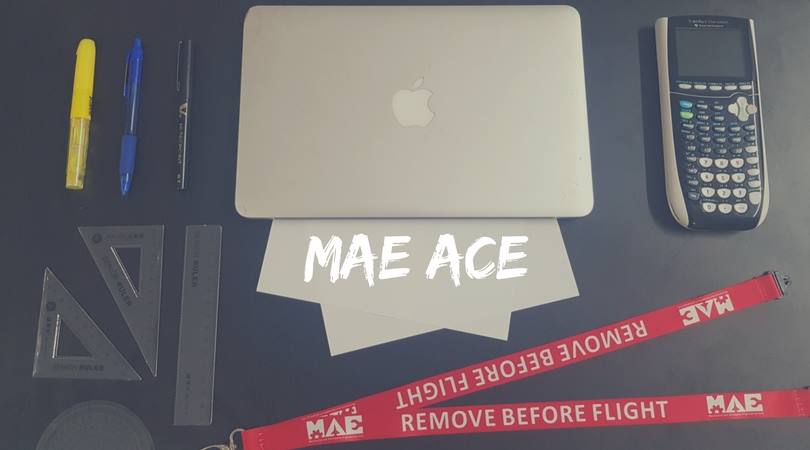 Need some assistance to aid you in your studies? MAE Club has launched the MAE Ace Facebook group, to create a platform for students to share information that could help you in your studies. ​It includes samples of tutorial solutions, cheatsheets and summary notes for most of your core modules.
---
Lecture notes & Past year papers
---
Lecture notes & Past year papers of most MAE core modules are available for purchase from the printing shop beside Student Activities Centre. Come to get your copies at lower cost now!
---
Mechanical Engineering Stream Talk
---
Want to know more on the available stream options? We organize an annual Stream Talk where we invite professors down to share with you about the streams on offer. Do not miss the chance to interact with the professors in charge as well!
---
Second Hand Book Sales
---
Want to purchase textbooks for the upcoming semester, or looking to sell your used textbooks?

MAE Club will set up a booth to facilitate the sales of second-hand books. The earnings will be fully returned to owners.
---
Exam Welfare
---
The biggest event that Student Affairs holds every end of semester. Feeling tired of studying for finals? Running out of school supplies? Get your free welfare packs that include exam necessities, snacks and some vouchers. All the best for finals! We got your back!
---
Industrial Visit
---
Can't get yourself a slot for CAO Industrial Visits? MAE Club helps to secure some slots exclusively for MAE students when it comes to some engineering related companies.
---
Software workshops
---
Every semester, we organise software workshops such as excel, matlab and solidworks to better prepare you for the workforce.
---
---